We are excited to welcome you to our brand new website, ahas.ca!
Here's a few pages we recommend you visit to start exploring our site…
Learn about what we do and why on our Mission & Vision page
Read about the Home Vet Care services we offer
Find out how you can help the Boyle Street Community Services Pet Food Bank
See our current Volunteer needs
Discover our new and recent Fundraising Events
Animals Helping Animals Society could not do what we do without the generous support of our donors and partners – a big THANK YOU for your support up to this point, and we look forward to you joining us on our journey going forward!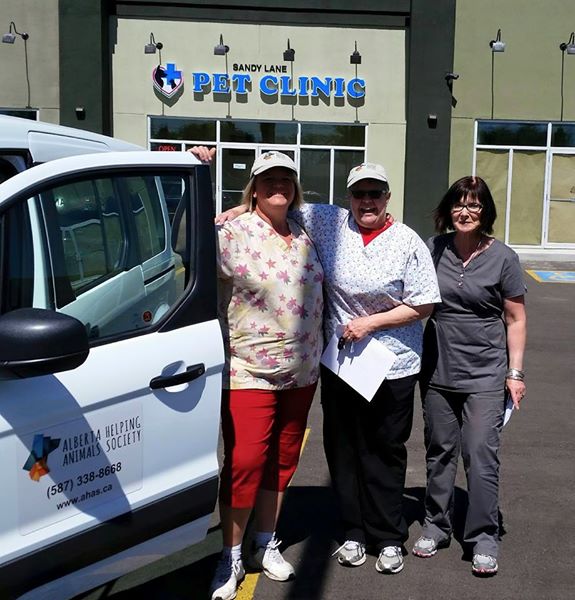 The first day of our Home Vet Services
You can stay up-to-date by liking us on Facebook, following us on Twitter, and reading this blog, AHAS Moments.
Of course, if you or anyone you know can benefit from AHAS' services, visit our Apply for Services page for more information.
And lastly – we'd LOVE to hear what you think! Send us a message on our Contact Us page…we look forward to hearing your feedback on our new website!
Happy Exploring!